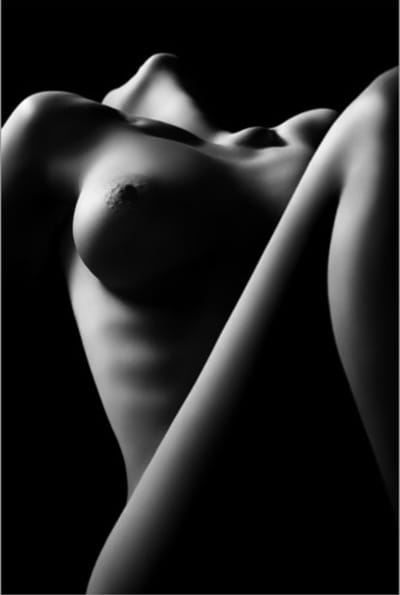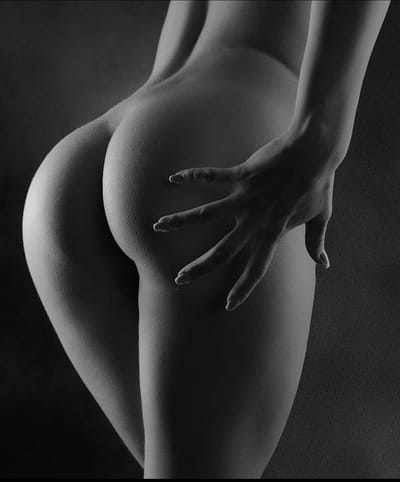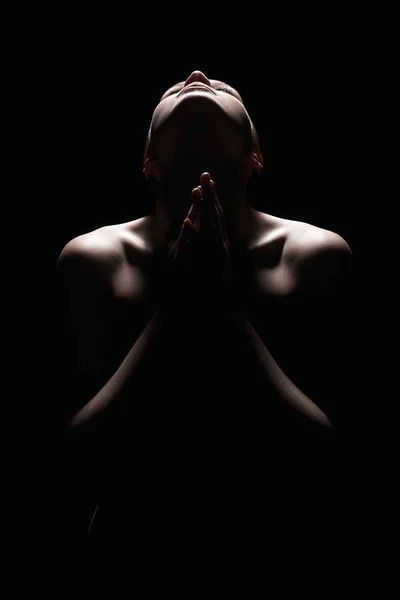 THE ONLY & REAL RITUAL OF TANTRA MASSAGE IN GENEVA & SWITZERLAND 🇨🇭 "ALL OTHERS ARE JUST COPIES. CLASSLESS AND WITH SEXUAL OFFERINGS MADE BY ESCORTS WHO MAKE UP AS MASSEUSES WHILE THEY ARE NOT EVEN TRAINED OR ABLE TO APPLY THE BASIC FUNDAMENTALS OF TANTRA AS WELL AS REAL "LINGAM". THEY DO NOT REACH MY ANKLE. " MASSEUSES ARE NOT ESCORTS AND IF THEY OFFER EXTRAS SO THEY ARE NOT PRO MASSEUSES. AND ESCORTS ARE NOT MASSEUSES, OTHERWISE THEY WOULDN'T BE ESCORTS. IS EASY LIKE THAT. SO DO NOT ALLOW YOURSELF TO BE SCAMMED!
TANTRIC MASSAGE AT GENEVA YOU HAVE MY PROFILE IN FRENCH AVAILABLE ON FG AND CUSTOMER REVIEWS AVAILABLE, BUT FOR PRICES ONLY HERE.
https://www.fgirl.ch/filles/candice-4/
WORKING HOURS:
MONDAY TO SATURDAY 10am - 10pm (last appointment at 9pm and off line at 10pm).
SUNDAY 10am - 10 pm (SOMETIMES I'M OFF AND CAN BE IN ANOTHER DAY WITH NO PREVIOUS NOTICE. SO PLEASE RESPECT MY TIME OF WORK AND CONTACT AND ALSO REST AND PAUSE.
I AM IN A VERY DISCREET AND CENTRALIZED BUILDING.I AM AT RIVE CENTER 1207 GENEVA.ADRESS ONLY PROVIDE WITH RESERVATION AND CONFIRMATION OF THE APPOINTMENT. THANK YOU FOR YOUR UNDERSTANDING.
PLEASE NOTED: DO NOT LEAVE YOUR MESSAGES OR EMAIL THROUGH HERE, I DO NOT USE ANY EMAIL. FOR CONTACTS AND APPOINTMENTS ONLY POSSIBLE WITH MY MOBILE +410762424172. I SPEAK SEVERAL LANGUAGES.

PLEASE NOTE: I AM NOT A SALON, I AM A PRIVATE AND INDEPENDENT MASSEUSE.
I DO RECEIVE AT MY PRIVATE INSTITUTE AT MY PLACE AND "CANDICE LIXURIOUS TANTRA" ARE MY BRAND, NOBODY ELSE, AND FAKE PEOPLE DOESN'T SPEND SO MUCH TIME AND MONEY TO CREATE AN WEBSITE, AND I DID IT WITH ALL MY HEART FOR ALL OF YOU.
PLEASE TAKE SOME MINUTES TO READ THE DESCRIPTION, BECAUSE IF YOU ASK ME ABOUT WHICH GIRLS ARE AVAILABLE OR WHICH SEXUAL SERVICES DO I OFFER, IM A PRO MASSSEUSE NOT A PROSTITUTE, AND I WILL NOT TOLERATE MY WASTING OF TIME, SO PLEASE DO NOT ASK ME FOR THIS!
I'M SORRY I AM ALLERGIC TO DUMB PEOPLE 😜
ONLY SERIOUS CUSTOMERS.

PLEASE DON'T ASK ME OR INSIST TO SEND YOU PICTURES OF ME. I WILL NOT DO IT. WE ALL NEED RESPECT THE "PRIVATE LIFE" OF PEOPLE AND THEIRS REASONS!
PLEASE BE KIND AND EDUCATE AND CLEAR WITH YOUR QUESTIONS, BUT ALWAYS UNDER RESPECT ABOUT MY RULES AND REAL SERVICES THAT I PROVIDE.ALL OFF MY SERVICES ARE HIGH STANDING & LUXURY QUALITY 100%, AS THE SAME FOR MY PRIVATE PLACE.I APPRECIATE TOO NICE AND EDUCATED AND HONEST PEOPLE WHO LIKES THE SAME WAY BACK.WITH ME YOU ARE V.I.P
I AM LIKE CHANEL BRAND BUT ALREADY WITH GREAT RATES ACCESIBLE FOR ALL BUDGETS. YOU CAN CHECK ALL GENEVA, I GUARANTEE TO YOU. YOU WILL NOT GONNA FIND A REAL, YOUNG, BEAUTY AND EXPERIMENTED REAL TANTRIC SKILLS. PLUS YOU CAN'T DEMAND HIGH QUALITY AND ALL THE COMPLETE PACKAGE FOR A CHEAP PRICE AND PRETEND TO RECEIVE IT ALL. IT WILL NOT GONNA HAPPENS.SO PLEASE DON'T ASK ME FOR DISCOUNT AND RESPECT MY TIME AND WORK.
THINK ABOUT IT HOW IS MADE EVERY SINGLE GOOD AND SUCESSFULL BRAND? HOW HARD IT WAS AT THE BEGGINING, HOW MUCH WORK DID IT TAKE IT, HOW MANY PREPARATION AND INVESTIMENTS AND TIME IT TOOKS TO ARRIVE RIGHT AT THEY ARE RIGHT NOW. SO... BEHIND A PERSON ARE A LOT OF SMALL DETAILS TO MAKE THIS PERSON AUTHENTIC.Tantra is an erotic and sensual ritual, not a sexual act.

Tantra is smooth, sweet, slowly, and elegant. Is an art as dancing.

Unfortunately there are a lot of scammers as girls whos' promissing tantric massage and they are not even knowying how to practice a correcta massage and properpy ritual with right respiration and energetic connections, so giving a fast and ridiculous masturbation and offering sex in exchange for a cheap price, or many unrespectful men that are accustomed with cheap prostitutes that provide everything for free almost, and this kind of people goes and back, and Im not interest at all.
I am loyalty and genuine person and I am looking for the same.

I'm sorry to being to much honest, but the true it has to be said, and people like to be hypocrites judging all of us as the same, and is not fair. Because many of us did a real study and formation and we spend many years and time and dedication to arrive right here.
Happily there are still amazing and good and positively people that appreciate the way I am and who I am, and how I do care about people. So my website are for those people S2

I AM HERE TO PLEASE YOU WITH MUTUALLY RESPECT AND NOT CROSS THE BOUNDARIES LIMIT ABOUT MASSEUSE AND CLIENT, AND TO GUIDE YOU TO HAVE YOUR BEST AND UNIQUE EXPERIENCE.
I AM NOT HERE TO ENTERTAINMENT OR TO BE DOMINATED OR CROUCH AT YOUR FEET.
I AM NOT AN ESCORT AND SO I WANT RESPECT, AND I WILL NOT TOLERATE ANY SEXUAL DEMANDS OR QUESTIONS, BECAUSE I DO NOT HAVE TIME TO REPEAT SEVERAL TIMES WHICH IS DESCRIBED AND REPEAT EVERYWHERE HERE. AND AS MY TIME IS VERY PRECIOUS AND EXCLUSIVE AND LIMITATE I AM NOT HERE TO ENTARTAIN YOU, NOR FOR YOUR PASS TIME OR CHAT IF YOU ARE LOOKING FOR ATTENTION AND HAVE TO FILL YOUR GAPS. I DO NOT PRETEND TO NE EGOCENTRIC OR ARROGANT OR IRRESPECTIVE TO ANYONE, BUT I AM NOT YOUR MOM, I AM NOT YOUR GIRLFRIEND. I AM HERE AS GUIDE AND THERAPIST. FOR ANY OTEHR REASONS YOU HAVE SOCIAL MEDIA, PSYCHOLOGISTS AND ESCORTS TO FILL ANY NEED APART OF IT. AND IS ABSOLUTELY NOT MY RESPONSABILITY OR OBLIGATION, SO I HAVE A VERZ LOW TOLERANCE FOR THIS TYPE OF THING. THANKS FOR UNDERSTANDING.
THERE ARE AN EXPRESSION:

"A QUEEN DOES NOT LOWER HERSELF AND SHE DOES NOT NEED A KING TO BE CROWNED"

SO WITH ALL OF MY HEART AND RESPECT IM HERE TO GIVE YOU ALL OF MY BEST, ALWAYS WITH KINDNESS AND EDUCATION IN EXCHANGE. TREAT ME WELL AND I WILL TREAT AMAZINGLY 😍
TREAT ME BAD AND I WILL BE YOUR NIGHTMARE, SIMPLE LIKE THAT.
I DON'T LIKE TO WASTE MY TIME AND I WILL NEVER MAKE YOU WASTE YOURS.
I RESPECT PEOPLE AND SCHEDULES, FOR ME THAT'S VERY IMPORTANT AS I AM SOMEONE TRANSPARENT AND HONEST 100%.

YOU WOULD BE VERY LUCKY TO MEET ME AND HAVE THE OPPORTUNITY TO FEEL MY HANDS, BECAUSE I HANDPICK MY CUSTOMERS AND I DON'T GIVE AN APPOINTMENT TO JUST ANYONE.
AND IS NOT IN VAIN THAT I AM CONSIDERED THE GODDESS OF TANTRA IN GENEVA.
FEEL FREE TO SEARCH AND LOOK AROUND, ANYWAY YOU WILL BACK RUNNING TO ME AFTER. HAHAHA BECAUSE IM NOT PROUD OR ARROGANT, I JUST KNOW MY PLACE AND VALUE. ;)WHO I AM?

Welcome to my world, join my atmosphere and enjoy it !!!
I am a young and Spanish Lady.
I came to Switzerland in search of knowing other cultures and I loved it and I stayed. I studied two careers, and I currently speak 5 languages. I am also Self-taught in many skills and things, and one of them are the languages, the spiritual healer and the magnetis, apart of other things.
I have been a "Pro Masseuse" for almost 10 years with properly certificate. Very dedicated and passionate. I like to give the best experience to my customers, and that is why I give exclusivity, quality and total attention and pampering, go to who knows how to appreciate it. I have a diploma in " Massage Theraphy and body therapy, and my specialization is the Tantrism's and my unique specialty of Thaï Body Body. You will never be touched like that. I am the only one who practice this genuine technique. I am in continuous training to update myself.I am also beautician and Events Hostess in current formations.
I have fairy hands, a soft and delicate touch. That's what my "fans" say. I am therefore more and more happy to devote myself totally to everything I do!
Above all, that I am a chic and tasty woman, with an incredible intelligence and a beautiful character. I am gentle, very sensitive, kind and educated, and I look for the same in return. Education and kindness are reciprocal, so at least we have to treat people the way we would like to be treated too; and respect and seriousness is a virtue that I really appreciate! If you like authenticity then you will be very happy to meet me ;)
If you're rude, rough, not polite, cold and aggressive, you will have the same treatment in return.

I travel a lot and it is the best and most important experience that I want to carry with me in my heart and mind. I am vegetarian and healthy. I do meditation and yoga, and my hobby is gym, cross fit and sports.
My body is perfect and my harmonious figure will enchant you with magic and the most intense highlight that you have ever tasted!
Leave your wishes in my hands and I promise you that you will experience something unforgettable, special, wonderful, that will leave you wanting more!
I give the quality and the best price without a doubt 100%. My rates are already adjusted and adapted to the major massage instituts in Geneva. You can compare and verify the difference. This is why my rates are very accessible. Before coming to practice Tantra in Switzerland, I studied Psychology and worked as a model and hostess. I traveled a lot and I have always liked cultures and I like cultured people and life experiences. Finally I left my carrer as psychologist to come to study languages translation and interpretation in Geneva. And for reasons beyond its control it was not possible to do, so I decided to dedicate myself entirely to Tantra and envolve my skills. Before officially start it I did occasionally times. So here I am. PS: WHY I DON'T SHOW MY FACE?

If I hide my face, it's because I also have a private life. As I was Photo Model a few years ago, I have a reputation and a privacy to protect, and that I will not cross or mix. My clients respect and understand this, and for me, trust is very important if you really want to trust.
This is why one of the reasons why I also create this page is also to give a good reason to those who do not know me yet, to appreciate the time I have spent with you, to please you and invite you to get to know me better and in person, as I am 100% real, and my photos too. So with my own web I can be professional and certify my own identity! I hope you understand and thank you for your visit and your time ;)

I can guarantee you, and promise if I am not the same person in my photos, as I do not use Photoshop, and I can certify that it is me, you would have a whole season of massage for free !! ;)

PS: WHY I HAVE MANY PICTURES?
As I explained I went Modeling for long years, and I still do it, so at least I provide many options of several styles, because I am chameleon and all colors suit me very well. But my hair base is brunette and i like to have blonde highlights. So to remove doubts and mistrust that my profile is false, I leave you this whole information. I don't have time to waste with fake profile, and neither do I need it. I am young, beautiful woman with a delicate face like a doll. But I don't need to prove it to anyone, because my profile are certified with my ID and selfie for the system, and my web site is my seal of quality and professionalism.
So please take your time to read all the information I provide, to not have any doubts, because I care that you know who I am. =))